Ursin Aquatic Pool Academy
Ursin Aquatic Solutions provides Certified Pool & Spa Operator® (CPO®) training by an experienced certified instructor specializing in state regulatory compliance and public health protection.
In-person and virtual classes are available by appointment, with a group and other discounts available.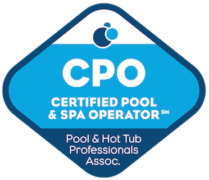 Boost your credibility by taking this class and learning the critical information to help reduce risk and improve water quality.
Certified Pool & Spa Operator or Inspector Certification Training
Recognized by local and state authorities as the most widely-accepted, verifiable pool and spa training credential.


See upcoming classes or contact us about a private classes
The Certified Pool & Spa Operator® (CPO®) certification program is the world's leading education and certification program for keeping pools safer and keeping them open. Over 400,000 students have been trained since 1972. CPO certification provides individuals with the knowledge, techniques, and skills required for proper pool operations.
We also offer the Certified Pool & Spa InspectorTM (CPITM) course that creates a foundation for health officials and pool operators to conduct pool and spa inspections to support the assurance of a sanitary, healthy, and safe environment for staff and patrons of public swimming pools and spas.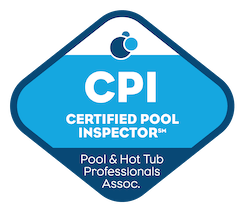 Certification training comes in three formats different for busy professionals:
An in-person course in a classroom setting
Live online class through a vertical classroom.
At your own pace, online, fully virtual class.
CPITM Certification requires successful completion of classwork and exam. PHTA provides the optional exam and certification at an additional cost. All formats include the chief industry resource Pool & Hot Tub Alliance (PHTA) Pool & Spa Inspector Handbook and the application to take the exam.
Showing all 4 results